Welcome to the
NEW EARTH MYSTERY SCHOOL
Psychic Tools for Highly Sensitives, Nervous System Training, and Subtle Body Liberation Templates.
Greetings!
I am grateful for your interest in New Earth Mystery School's consciousness studies, virtual classes.
Our purpose
Our mission is to help Sensitives and Intuitives learn to become more resilient, in tune, awake, aware and emotionally grounded in our home frequencies. We hope to provide an extensive tool kit that opens up access to more clarity, discernment, skillful empathy and the connection that we each have to something greater than ourselves. We provide classes and training so that students can connect with greater community, ask questions, and learn from one another!
Our overall mission is to go with the flow of life from a place that honors each persons unique souls expression. To find the beauty and meaning that is present in all things.We hope to inspire others to experience life with greater awareness of choice and possibility. To bear witness to qualities and divine attributes that are inherent in our nature. To cultivate, grow and nurture the gifts that are just starting to come online. This is a community that was created to facilitate finding what is true for ourselves and awakening to what is unique about our own souls path. We hope to encourage you to find your place in the divine orchestra that surrounds us all, breathes through us, animates us, pours through us and moves us towards ourselves.
Spiritual self-care is both a science and an art. Its roots are ancient, but its techniques continue to evolve and adapt to the conditions of all ages.
Who is it for?
These classes are designed specifically for practitioners, healers, HSPs, or anyone curious about bringing more magic, mysticism, and mystery into their everyday lives. The NEMS virtual classroom is a very relaxed yet rigorous space where you will learn to arrive as your divine Self. My offerings include healing, meditation, and energy work. Participants and members receive a class recording after each call, so they may review the information and re-immerse themselves in this powerful energy work whenever they desire.
Topics we discuss in our community
HIGHLY SENSITIVE PERSON (HSP)
Memberships
Subscriptions to one of our recurring membership plans grants you access to all upcoming classes, previous classes, private content, and our beautiful online community. To purchase individual classes or sets for the month please use the 'Class Library' link below.
NEW EARTH MySTERY SCHOOL
Semester Schedule
June 2023: INNER AUTHORITY
Inner Authority is recognizing that we each have authority and power over our own lives. The final authority on what is best for us is always going to come from within. We may root in our sovereignty by remembering no one outside of oneself is an expert on our unique path. Other people may be able to give us confirmation but our truth is awakened from within.
We are always the ultimate authority in our life. That means intuition and gut feelings are vital to every relationship. Ancient traditions understood these roles in divine union. This type of wisdom is invaluable because no one can take it from us. As we discover more of ourselves, we become our own authority on what is real and true. Ultimately the only authority that can consistently provide us with the exact answers we seek is our intuition and higher consciousness.
Inner Authority is about clearing all vows blocking our spiritual path that keep us from having a direct personal relationship with the divine. It's about releasing vows of self punishment across all space, time and dimensions. By validating the authority of our knowing, we remember that the highest authority in life is always our own heart.
When we are leading our own life we have a sense of agency and experience high levels of autonomy. We're not afraid to own mistakes and take accountability as we assimilate knowledge from these experiences. We are less reactive to others' opinions of us because we know who we are.
Adriana Ayales joins us for our 2.0 class to further the discussion on speaking with authority, trusting our intuition, and embodying our own truth while staying open to learn from others.
Adriana is a rainforest herbalist, medicine maker, educator, and the founder of Anima Mundi. She has extensively studied several healing traditions from shamanic style healing, hands on energy work and botanical studies, alongside master herbalists and shamans for 13+ years. Her heart is to continuously create a farm to pharmacy experience that not only creates a sustainable system of healing, but contains within its core the pursuit to wholeness.
Inner Authority 1.0 Class
Friday, June 16th 3PM PDT via Zoom
Inner Authority 2.0 Class
Thursday, June 22nd 5PM PDT via Zoom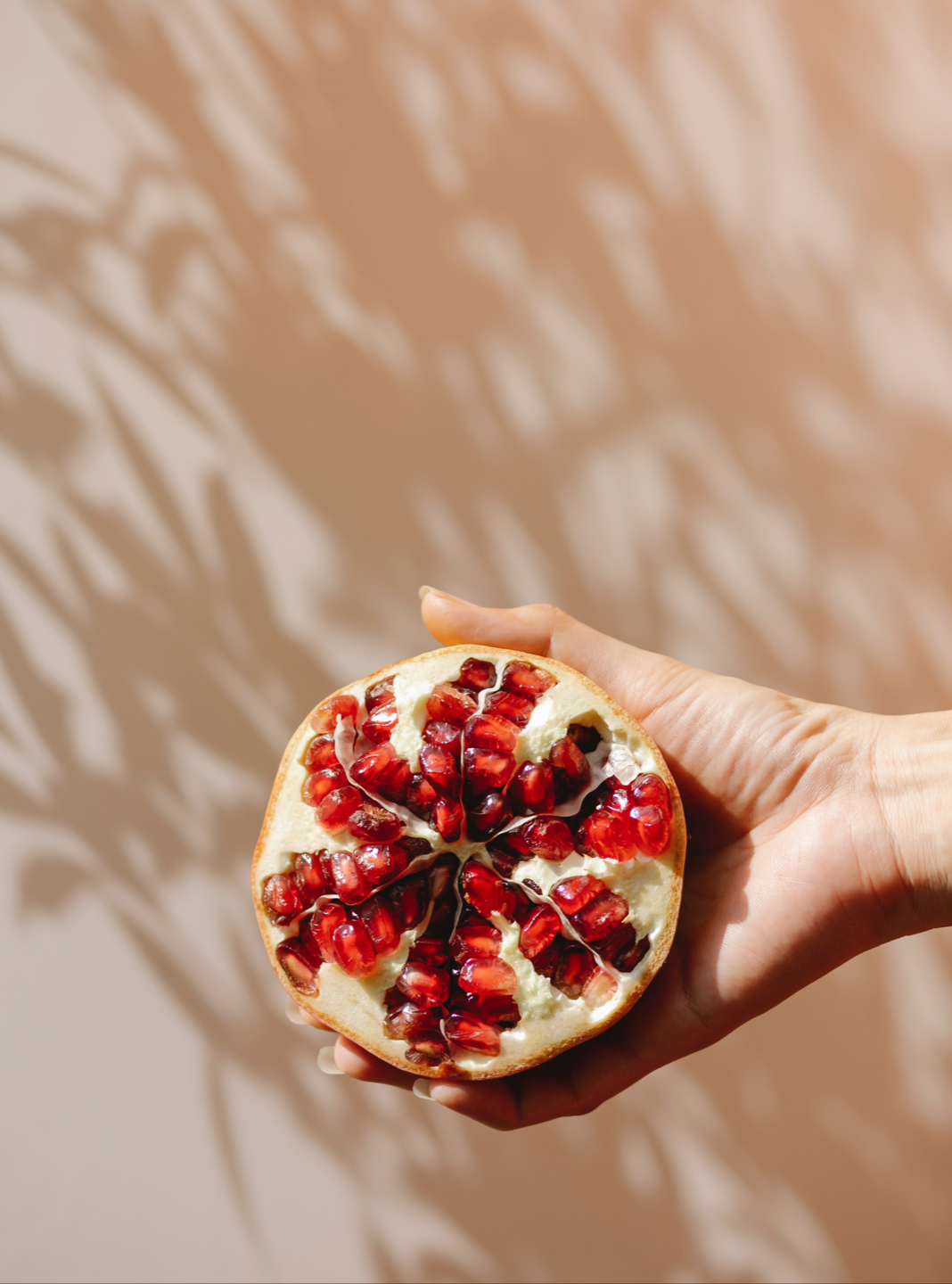 Foresight is anticipating life changes rather than it happening to you, by harnessing the power of Adaptability, resilience and longevity.
Every problem has a solution. The trickier the situation is, the more you must remain sharp, focused, adaptable and in mental clarity. Adaptability gets heightenedwith playfulness, amusement and the patience required to see things as they are. Listen to your instincts and navigate challenges with curiosity through attuning to who you really are.
In this class we explore how your success is dependent on your ability to adapt, become fluid with change, go with the flow and follow your intuition. Now is the time to see where you have actually been the one to put yourself into a box because you lacked the skills to pivot out of your comfort zone. Figure out what you need. Is it courage, resilience, imagination, confidence, consistency? Identify the energy and call it in.
Taganyahu Swaby joins us in our 2.0 class to further the discussion on allowing more adaptability and stabilization in our system. He is a Jamaican Acupuncturist, martial artist, and an award-winning filmmaker. Taganyahu Swaby's experience working with truama has been an extensive part of his career. Swaby began studying acupuncture after years of training Qi Gong and Tai Qi Chuan, two forms of internal martial arts that, along with acupuncture, share the principle of "qi," or life force, as their foundation. Alongside providing acupuncture treatmeant, Swaby empowers his patients to heal themselves by teaching patients practices to be performed on their own time to improve their health and wellbeing.
Thresholds is about crossing through a doorway into this portal filled with magnitude and intensity that we can't go back from. In order to break through this threshold we have to maintain a certain level of momentum, consistency and resilience. We can have an idea of what's next on our path but a lot of times we're stepping into the unknown, and that takes a lot of courage.
When we're working up to this pivotal moment of breaking through a threshold it can feel as if we're making no progress. We can feel like we're spinning our wheels and feeling stagnant, but in reality we're assimilating all of the lessons we've been learning. All of the small changes we've been committed to come together and allow us to take this next big step.
In order to cross thresholds we have to take our whole selves, including parts of us we may not have wanted to face. Any places we have been numbing ourselves and not being fully present with comes to the surface. We must choose to face these shadows and work towards what's coming next. By being present and feeling the realness of our emotions when they come up we're allowing ourselves to fully step into our power.

Asia Suler joins us in our 2.0 class to further the discussion on allowing ourselves to step into our power by being present and feeling the realness of our emotions when they come up. We can't allow ourselves to get destabilized every time something hard is thrown our way. We're more than strong enough to move through difficult feelings and allow things to flow through us. In order to break through these thresholds we are required to be a new version of ourselves. This new path requires us to let go of past programming, people and places in order to receive all that we've been praying for.
Ready to join us?
What we decide to take depends on what our energy calls for in each moment and what our bandwidth can manage at that time.